The ---- smashup obsession is now a permanent flavor.
Save 15% on 3 case bundles including -----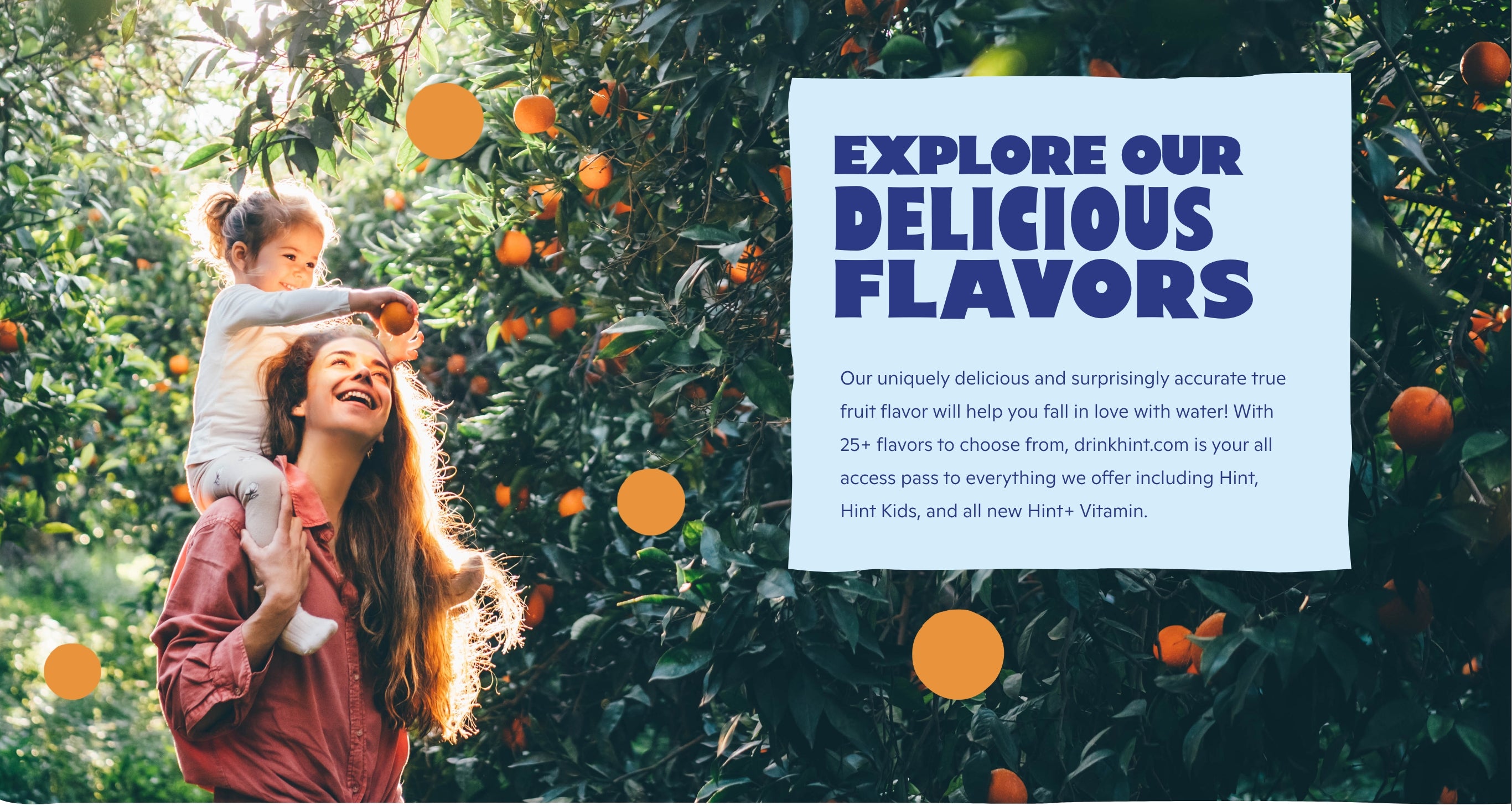 True Fruit Flavor
Our surprisingly accurate flavors are why our customers are addicted to Hint. We have more than 25 flavors and they all taste like real fruit - without adding any sweeteners or calories. We never settle for anything other than true fruit flavor.
Shop 25+ Flavors

Signature Flavors and Smashups
We perfectly capture the essence of a fruit and infuse it into water. Our original classic Watermelon Hint, actually tastes like watermelon. Whether it's Peach, Raspberry, or Coconut, our signature single-fruit flavors actually taste like the fruit. Smashups are two or more Hint flavors smashed into one bottle, like Peach Raspberry and Blueberry Lemon.
Shop Flavors

Hint+ Vitamin
Hint+ is packed with Vitamin C as well as Vitamin A, B12, and Zinc and has zero calories and zero sweeteners. Hint+ comes in 4 flavors: Clementine, Blackberry Cherry, Coconut, and Tropical.
Shop Hint+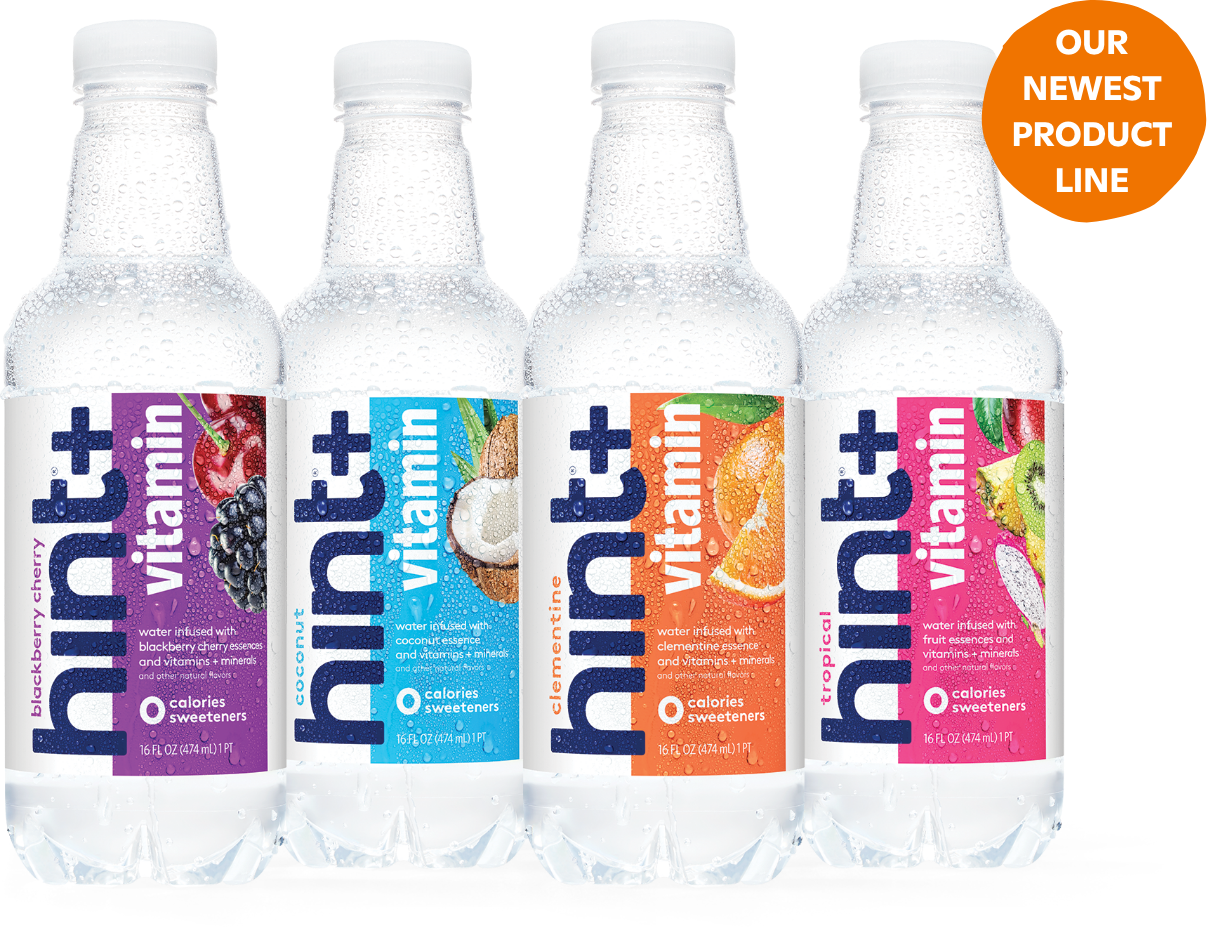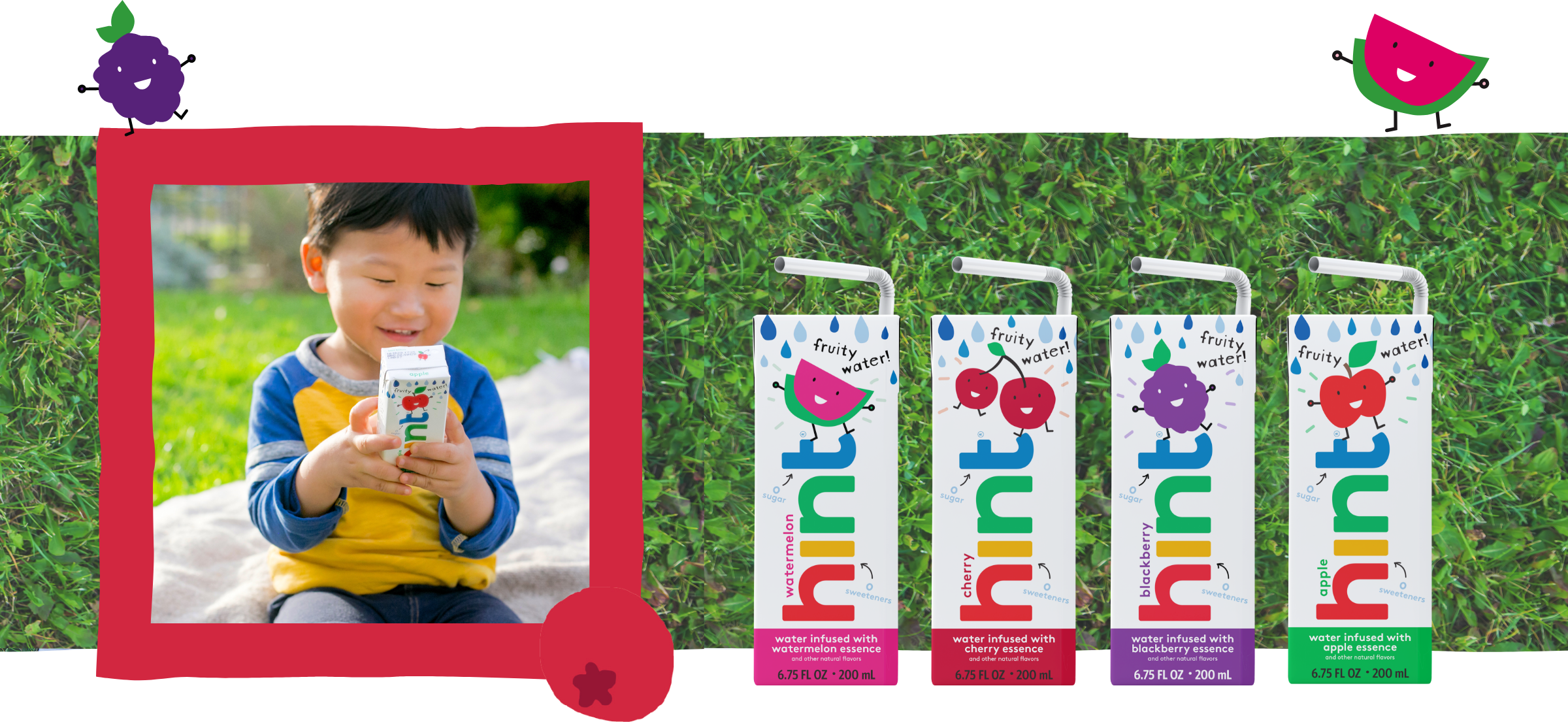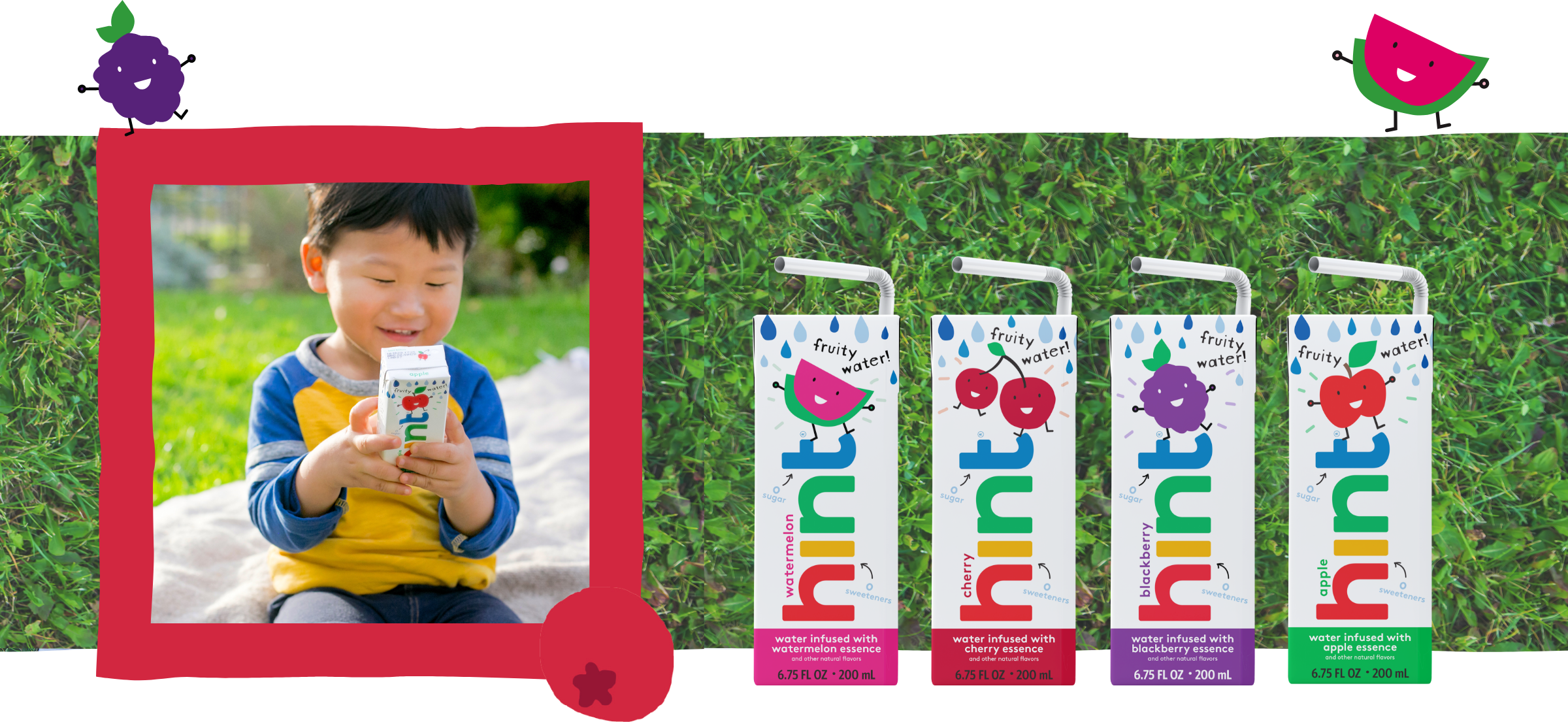 Hint Kids
The Latest Lunchbox Craze
Hint Water in kid-friendly packaging. Tastes so good they won't know it's good for them. No sugar, no sweeteners, and no juice.
Shop Hint Kids